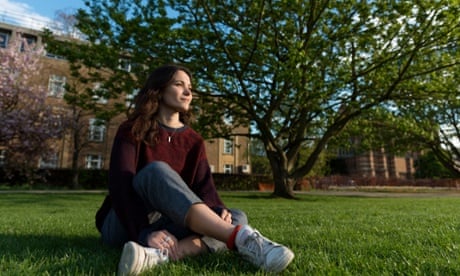 Restoring life and happiness after being sexually abused takes time and a lot of work. Sexual trauma is a life-shaking experience that greatly affects a victim emotionally, cognitively and spiritually. In the United States, an alarming number of individuals suffer from sexual trauma – male or female. Most of them do not get the proper help for years following their abusive experience; some undergo counseling but still experience trauma reactivation later on in their lives.
Sexually abused victims who do not get proper treatment and counseling are prone to suffer from grave depression, cardiovascular diseases and anxiety. They may also develop a habit of substance abuse, smoking and drinking alcohol.
Many victims of sexual abuse experience difficulty in getting their lives back; they have lost the vital qualities of life!
Restoring Life and Happiness through Faith
'Hope walks through the fire and leaps over it.' – Jim Carrey
Having the right mindset can help you bounce back to life and happiness after experiencing tremendous trauma. Building your spiritual connection with Jesus can help you endure traumatic experiences including death, divorce and sexual abuse. You have to believe that there is something bigger than yourself and everything will make sense.
With faith, you will realize there are valid reasons for what you've been through. You will see the opportunities available to you in your new life and realize that your tragic situation is a stepping stone for your bright future.
Being spiritual doesn't necessarily mean you are religious, but you can have a closer relationship with Jesus – allow Him into your life and He will heal your wounds and take away your suffering. Have faith in the fact that you are now safe, loved and that you deserve to be happy.
Restoring Life After Trauma
Having a strong sense of spirituality may give you an enduring sense of hope.
Living in fear and going into 'freeze' mode for a long time has a big impact on your body as well as your mind. The proper functioning of your digestive and immune system may be affected if there is too much stress chemical in your body. Moreover, chronic stress and trauma may lead to serious illnesses and can contribute to psychomatic symptoms.
Restoring life and rebuilding trust and happiness in your life may seem like a challenge in the beginning. However, turning the page to the next chapter of your life is not impossible. You can create the life of your dreams and be the person that you want to be – stronger, wiser and incredibly resilient!
You have been tested in ways that others have not; your difficult past has probably helped you hone skills that you did not have before. You may feel more connected to your spiritual self now and perhaps, more harmonious with life. Take advantage of the lessons that you've learned. Call on to Jesus for help and trust with all your heart that He will.